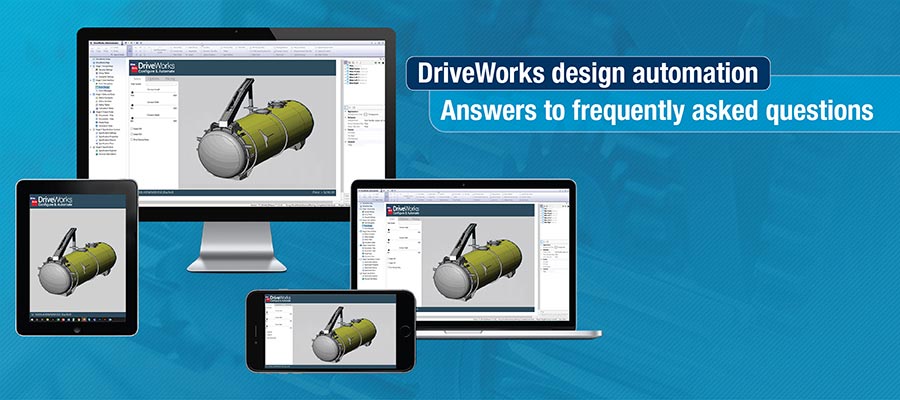 As CAD automation becomes an integral part of the manufacturing industry, our CAD automation experts offer answers to frequently asked questions about SolidWorks CAD automation using DriveWorks.
CAD platforms have enhanced drafting techniques by eliminating erroneous manual drafting, the need to preserve paper drawings, time-consuming revisions, and much more. They have enabled seamless design communication across teams and easy referencing for future designs. As a result, a sharp rise in designers' and manufacturers' productivity along with drawing quality is seen.
The challenges of standalone CAD &the rise of CAD automation
One of the biggest challenges of standalone 3D CAD modeling platforms is that they are time-consuming. Designers end up spending a significant amount of time in repetitive drafting work when designs are customized and drawing accuracy is compromised.
DriveWorks – a brilliant CAD automation and customization platform that works in tandem with SolidWorks holds the key to these challenges.
DriveWorks uses logical rules to automate repetitive modeling work and customize designs at accelerated speed as well as accuracy. Design automation with DriveWorks implementation has enabled designers to reduce engineering lead time from several days to a few minutes, and achieve approximately 70% faster design cycles and 99% drawing quality.
Despite the said benefits, design automation still remains a new concept for many in the industry. So without much ado, we answer the top questions related to DriveWorks automation, adoption and implementation.
Top 5 FAQs for CAD automation using SolidWorks and DriveWorks
How should you customize drawings and BoMs generated by DriveWorks as per company specific layout?
Master models and company-specific standard BoM templates are generated in SolidWorks and Word/PDF/Excel templates outside of the DriveWorks. Once you have the template ready and captured in DriveWorks, all the details and custom properties are then linked with DriveWorks for customization.
To customize master models and BoM templates:
Add CAD assembly model in DriveWorks
Open Rule Builder to control and specify the variable parameters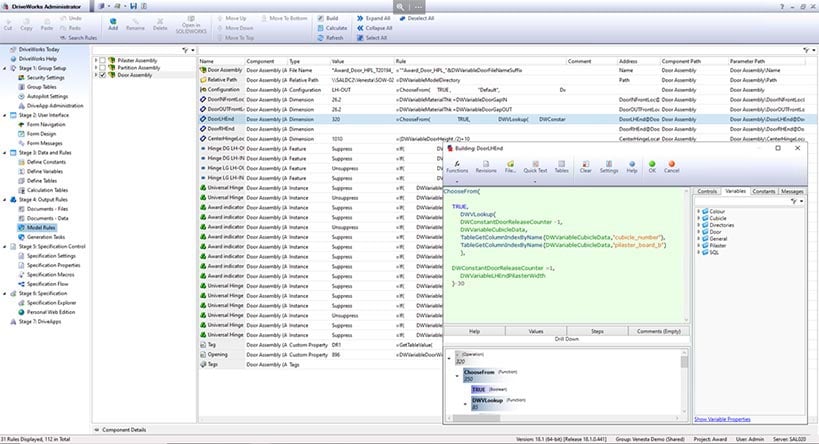 These rules drive the changes in models/drawings and BoMs. When the user inputs the values, the variable interacts with the template for BoM and drawings to deliver resultant files as per the layout captured and specified earlier.
How should you automate the quotation and order approval emails sent to customers using DriveWorks?
To create custom quotes, customers (or the sales team) specify product specifications through a series of user-forms. These forms implement logical rules to modify the master model and generate user-specific customized product.
Once the order is confirmed, customized models are saved to a specified location and relevant documents are generated. The aggregated data of product specification and customer details is then exported to a table in MS Excel (or MS Word/PDF document as specified by the client) and is updated when the table is modified.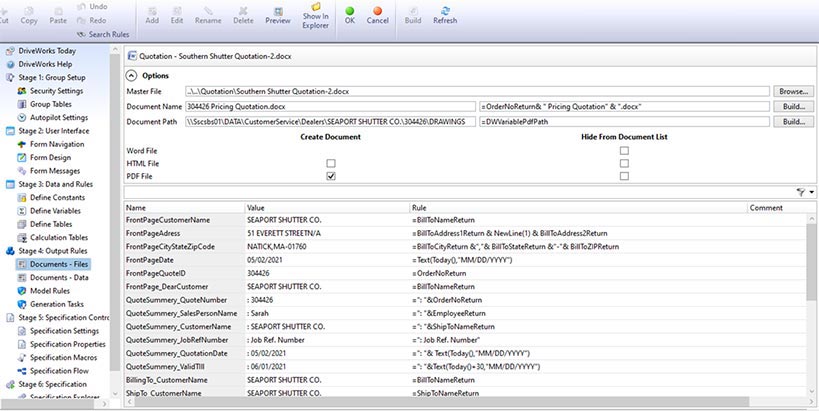 Below are some points to note about the order-approval process:
All primary calculations are performed using DriveWorks rules and reflected in the form of 3D CAD drawings/models.
Email automation is set-up by specifying the details in Rule Builder. Once the custom orders are approved or confirmed, Autopilot mode in DriveWorks triggers the template and releases the order to shoot the email. Here the user can specify the email addresses with cc/bcc/subject, attachments etc.
If the customer has not requested for any sales document to be shared, Autopilot mode will read attachment as "zero" and send the email as soon as triggered. Email documents can be attached and specified by Specification Flow under Release Emails task.

To add an email option, go to Administrator and open the project. Here in stage 4, you get output rules and document files. Click the add button in the command bar. Choose the email document from the list on the add document wizard and hit finish.
The screen will display "Email Editor" showing parameters like cc/bcc/subject etc. and an email body area where you can type the content of the email.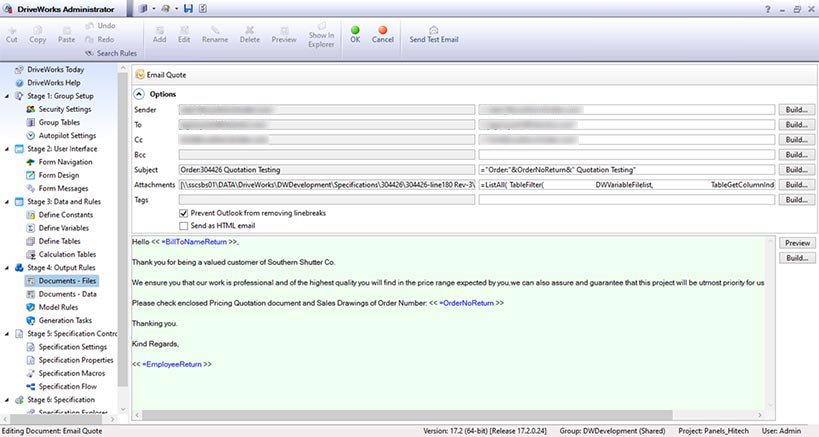 Which design features of models and drawings can you control in DriveWorks during automation?
DriveWorks has in-built forms through which you can configure the properties, design features, look and feel of the product, etc.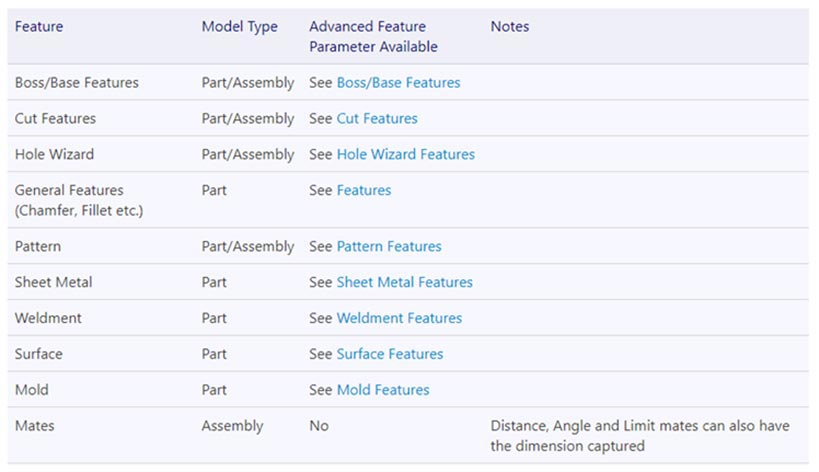 For models, all features such as planes, custom properties, and types like sheet metals can be driven.
For drawings, BoM, tables, custom properties, dimension positions, view scales, templates, etc. can be controlled and driven using DriveWorks.
For sheet metal, features such as drive bend table, drive configuration for weldment, thin extrude/thin boss etc. can be controlled.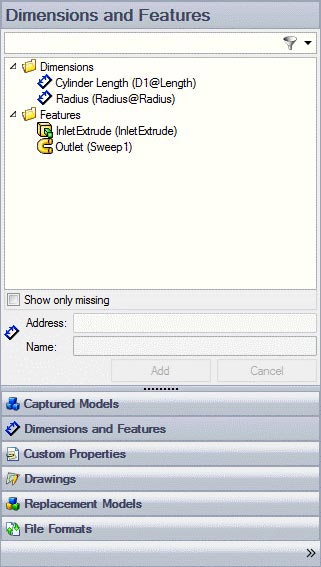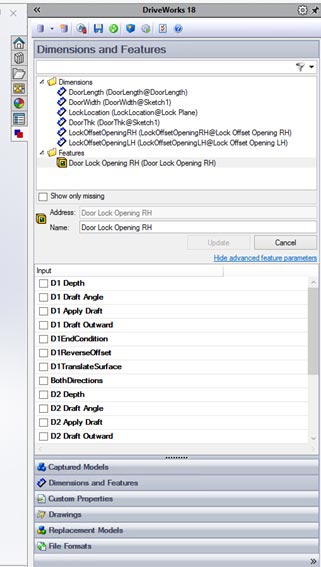 To control and modify the drawings, open the master model assembly in DriveWorks. It will display a dialogue box to specify which properties are to be automated along with the options such as dimensions, color, custom properties, etc. In the case of a sheet metal assembly, the dialogue box offers advanced features like sheet metal patterns etc.
For example, when you have to automate the "Extrude" operation, it can be done either unidirectional or bi-directional. For bi-directional extrude, the user needs to specify the direction and the length of extrude on either side: left side, right side, or mid-plane. Your automation engineer will tell you how you should proceed depending upon the product and the application of models downstream.
Which features of 2D drawings can be modified in DriveWorks?
Drawings primarily consist of a range of dimensions and annotations for special notes, views in a standard template with BoM tables etc. For example, for a door assembly, you can define how the length, breadth, and height are oriented and placed in 3D space with respect to the reference planes.
DriveWorks allows you to select the drawings and models you want to modify by setting up the rules. Once you have the models and componentry that you want to modify, you can set upper and lower limits for dimensions using the rules task in the command bar in project designer. You can also capture views and other dimensions from the drawing files and create rules for them.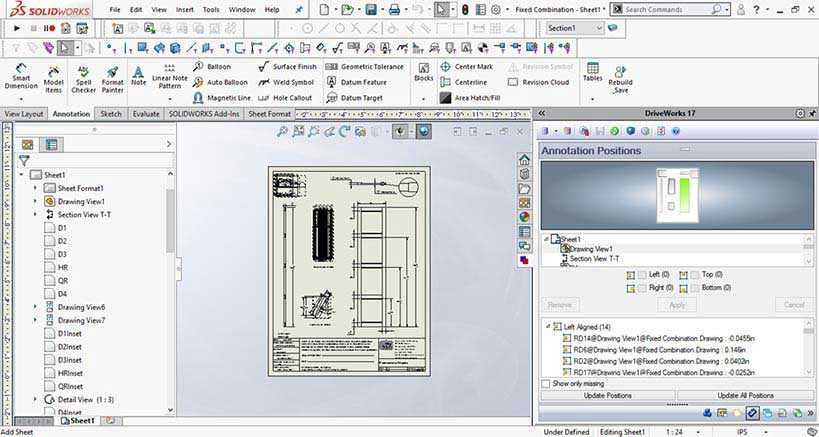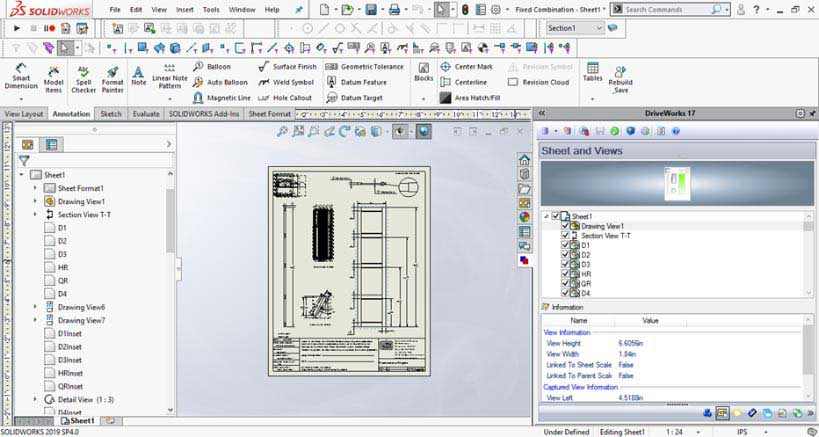 What is Autopilot in DriveWorks and can you replace it with SolidWorks?
The short answer is negative. This is because both, DriveWorks Autopilot and SolidWorks have different but interlinked functions to perform. When the automation engineer releases customized models from DriveWorks, the request is entered in a queue. Autopilot will observe the queue and create models in SolidWorks as per the Rule Builder's variables, while the actual customization happens in SolidWorks only.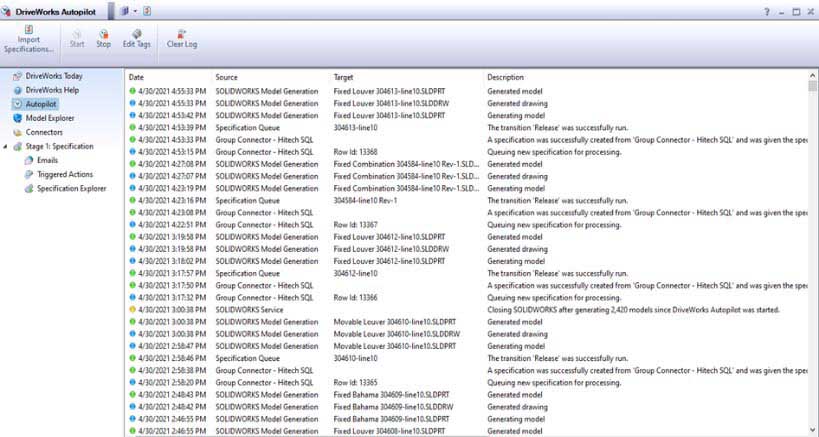 Thus, the function of Autopilot mode in DriveWorks is to trigger the queue while that of SolidWorks is to generate the custom parametric models as per the inputs. In some, one-off, 3D scenarios where every design feature is already configured in DriveWorks, there is no need of Autopilot or SolidWorks.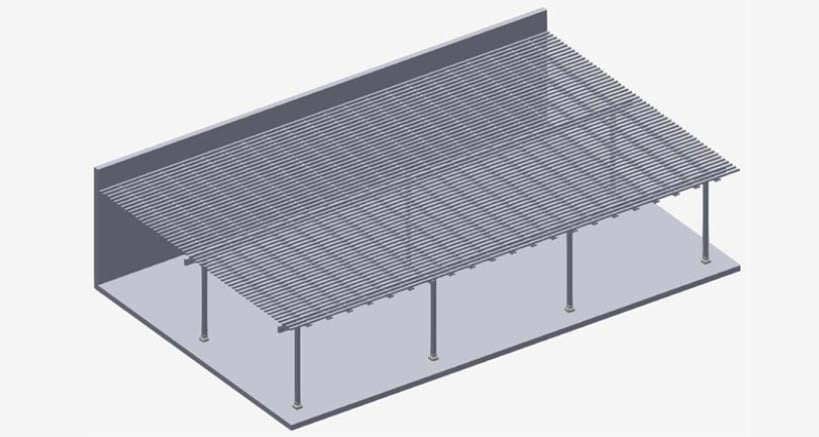 Bringing it all together
Customer involvement during the design stage has risen over the past few years. It has increased design customization as every customer has personalized need. The manufacturer who can offer customized products faster gets the highest market share. And CAD automation allows you to deliver exactly this by accelerating engineering lead time and almost zero errors in manufacturing–ready drawings.
While there are different automation tools available in the market, all of them have a primary goal of enabling designers and manufacturers to get to the market faster and with improvised design efficiencies. Find out the tool that suits your enterprise's goals and is compatible with your primary CAD system. Set your design team out to explore and leverage the capabilities of CAD automation!