Hitech remains fully operational amidst the Covid-19 challenges. Our business continuity plan is fully in place and allows our teams to conduct 'business as usual' remotely and safely. For any questions, please connect with Bachal Bhambhani (USA)
+1 408 338 8047
or Brett Parnham (UK/Europe)
+44 782 436 5444
.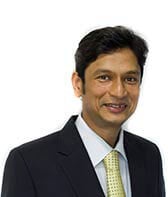 Pranit Banthia
Chief Executive Officer
Mr. Banthia is a young, dynamic Computer Engineer with more than 15 years of experience in Administration, Human Resources Management, Marketing, and Public Relations & Government Liaison in multi-services and multi-industry scenario.
In a span of fifteen years, he has managed to knit three successful companies, managing a staff of more than 850.
He had also been corporate trainer for Indian companies and had provided management consultancy for companies in the USA and the UK.
His idea of running a business is very clear – Customer Service with Trust, Commitment and Honesty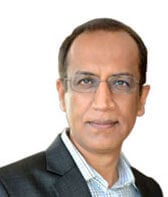 Bachal Bhambhani
Sr. Vice President
Mr. Bhambhani joined Hitech in May 2009 as Sr. Vice President of Engineering and Business Operations.
Mr. Bhambhani has an overall experience of 20+ years with an overall experience of 16 years in USA.
Mr. Bhambhani has held various management positions in his 16 years of work experience in the U.S. He has worked at Yahoo! Inc. in California for eight years as Director of Global Product Management. At Yahoo!, his role included managing Display Advertising Systems that enabled $2 billion in annual advertising revenues.
He has also served as Director of Product Development at InfoUSA, a consumer and business database company based in Omaha, Nebraska.
He has also spent some time as an Engineer at Applied Communications Inc., where he was responsible for design and development of BASE24, an industry leading solution for electronic fund transfer systems.
Mr. Bhambhani is a seasoned traveler and has extensively worked with clients and users in various countries.
He holds an M.S. in Computer Science from University of Kansas, USA, and B.E. in Computer Engineering from Gujarat University.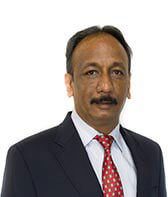 Hitesh Mistry
Vice President
Mr. Hitesh Mistry has been with the company since its inception in 1992.
He has rich experience in the world of business process outsourcing, which includes various industry horizontals such as Data Processing, Customer Support & Marketing, Administration and Human Resources. He advises all levels of management on operational efficiency and related strategic issues.
Mr. Mistry holds a bachelor's degree in Commerce from Gujarat University.