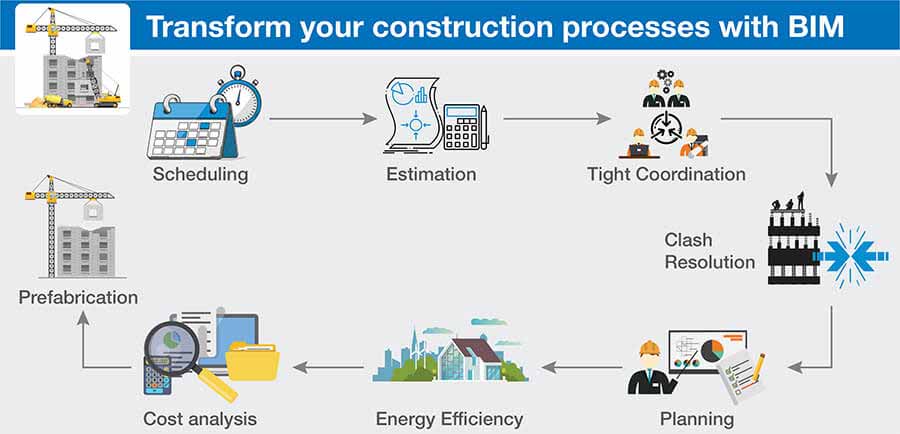 From timely detection of clashes to better scheduling, planning and cost estimation, BIM offers a host of benefits to the construction industry, assuring increased ROI and profitability.
Construction design is in the throes of crucial digital transformation. Multiple technologies like digital design and rendering tools, inter-connectedness and computer-controlled fabrication are marching over the horizon.
BIM (Building Information Modeling), a simple idea, provides a single three-dimensional digital model of a building that everyone – architect, client, suppliers, builders, environmental managers – can put to profitable use. An integral part of digital business, BIM streamlines life cycle activities from concept and construction through demolition.

Multiple applications of BIM and its benefits
Engaged users of BIM observe that it eliminates unnecessary rework, reduces costs and material waste, engages the material supply chain earlier and mitigates risks. Let's take a closer look at how application of BIM optimizes construction processes leading to increased profitability.
Timely detection of clashes and timeline discrepancies
Visualizing how a particular activity is carried out with accrued time and cost is possible with BIM. This can help detect time-based clashes and can help migrating confliction activities. Hence all operations like temporary or permanent construction are glitch free, leading to increase in productivity and better ROI.
BIM team helps contracting company save $7M in 6 months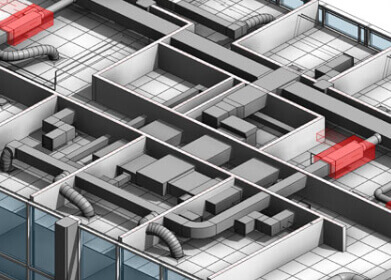 A Middle East contracting firm faced several clashes while working on airport construction project which needed to be solved urgently.
The firm collaborated with Hitech to resolve these critical issues. Hitech's project delivery execution included meticulously prepared clash detection reports, error free 3D model creation and enhanced interdisciplinary coordination. The partnership saved the client $7M in 6 months.
Read Case Study →
Construction scheduling
BIM enables simple, quick and yet powerful visualization. This helps time-frame specific scheduling. Construction schedules can be well planned and communicated to responsible downstream stakeholders. Phased occupancy in renovation and retrofitting projects can also be planned. This ensures that all the economic dimensions are well explored, resulting in a more profitable outcome.
Tighter coordination with MEP systems
MEP systems are intricate and viewing all the disciplines – MEP, architecture and structure simultaneously in the same ecosystem, help timely detection of internal and external clashes. This can save a huge amount of time and money and avoid a lot of rework.
BIM for tasks coordination keeping public safety at the center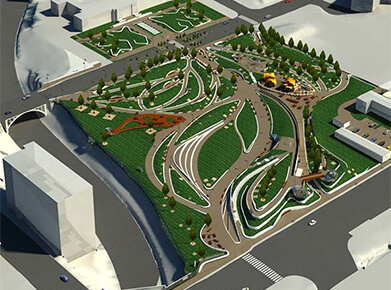 A leading contractor in US was tasked to install new utility system at a national park without disturbing the existing systems.
Hitech helped them develop coordinated MEP BIM models of the proposed systems. This ensured clash-free and effective coexistence of legacy and new utility systems.
Read Case Study →
Planning site utilization
BIM makes it easy to visualize the utilization of various locations leading to optimal site utilization. Allotting space for assembly, material silos, placement of construction equipment and cranes and temporary facilities can be visualized using virtual design and construction planning capabilities.
Energy efficiency
6D BIM refers to responsible building design. The entire process of construction and the building post occupancy uses minimum energy and resources to gain maximum benefits.
Cost analysis and estimation
BIM allows visualization of construction activities and the accrued costs. It virtually represents the construction and hence quantity of materials are more accurate than the traditional take offs and cost estimation methods. This cost estimates lead to mature financial outlay.
Future-ready areas of BIM application
Let's have a look of how BIM application is expanding and will have a future impact.
BIM services expansion
As constructed facilities come live, enriched BIM models become an important source of voluminous data. BIM becomes a digital identity of a physical reality. As a single source of truth for facility information, BIM makes development and maintenance of facility far. Accurate information that is digital, searchable, accessible and useful- will save time and money in daily operations, maintenance, and transactions in buildings. It will spawn services ranging from creating and maintaining BIM to utilizing the information for the upkeep of the facility and determining its end of life.
Scan to BIM experts create 3D coordinated models for better decisions and cost reduction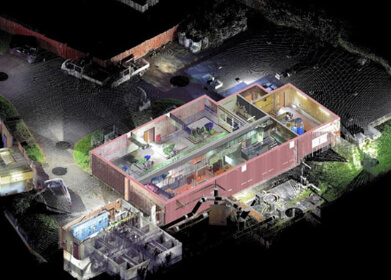 A building construction company from the UK needed to convert scanned data to 3D BIM models of an educational institute building's mechanical backyard.
The clash free coordinated 3D BIM models delivered by Hitech facilitated a more intelligent and informed decision making process. The client was able to alleviate risks and reduce costs by understanding spatial arrangement in advance.
Read Case Study →
BIM on field
The full utility of BIM can be experienced only if all stakeholders are empowered to access, edit and update the BIM files. This is not possible with traditional BIM on local systems since it does not allow stakeholders from across locations to access the files. However, the use of BIM through mobile and cloud-based software like BIM 360 allows all stakeholders to be in sync with the BIM model.
Prefabrication, formwork and digital fabrication
The prefabrication and formwork methods used in the construction industry reduce the overall project schedule since the processes at the factory and the on-site fields are carried out simultaneously. Previous studies found that the use of formwork and prefabrication methodologies improved the quality and reduced the cost of construction.
Digital fabrication systematically manages all processes, such as generation, design, material processing, and construction of a structure that is intended to be produced by utilizing digital tools.
Conclusion
Over the past decade, digital progress has transformed whole industries, ushering in a new technological era. Armed with digital transformation, the Fourth Industrial Revolution is beckoning the industry to digitize every possible step.
Within a decade, full-scale digitization could help the construction industry escape its decades-long stagnation and generate an estimated 12-20% in annual cost savings, equal to between $1 trillion and $1.7 trillion, according to World Economic Forum estimates.
The time for BIM adoption has passed. It's time now to explore the multiple dimensions of BIM and expand its scope to cover the entire construction lifecycle. BIM, if practiced and implemented at every step of the value chain, can provide the industry with consequential opportunities to raise quality of industry outputs at a much higher and sophisticated level.