Hitech remains fully operational amidst the Covid-19 challenges. Our business continuity plan is fully in place and allows our teams to conduct 'business as usual' remotely and safely. For any questions, please connect with Bachal Bhambhani (USA)
+1 408 338 8047
or Brett Parnham (UK/Europe)
+44 782 436 5444
.
Project Information
Client Profile
Building Construction Company
Industry
Institutional Construction
Deliverables
BIM model with architectural and structural details
Software
Autodesk Revit and Recap
Services
Scan to BIM Modeling
Client Challenges
3D Scans shared by the client were inconsistent with missing information due to which recreation of some parts had to be done from scratch.
Managing massive volumes of scans and images.
Missing 360 degree image of an over building view
Business Needs
A building construction company in London, UK needed to develop a 3D BIM model from scanned data for an educational institute building's mechanical backyard. An accurate Scan to BIM model would enable them to take informed decisions.
Our Solutions and Approach
Our team of experts delivered a fully coordinated BIM model in a timeframe of 20 working days.
All the scanned data in .pcg format was imported to Autodesk Revit and divided into sections.
A model file was created with 10mm accuracy and LOD 300 as requested by the client to develop architectural, structural and equipment spacing details.
Interpolation was done to retrieve missing information and complete the model.
Business Impact
A complete clash free coordinated 3D BIM model of the backyard was developed and shared with the client. This helped the client to take informed decisions, mitigate risks and reduce costs by knowing spatial arrangement beforehand.
A thorough digital documentation of the design was done on a cloud-based software so that the technical documents were easily available to all stakeholders.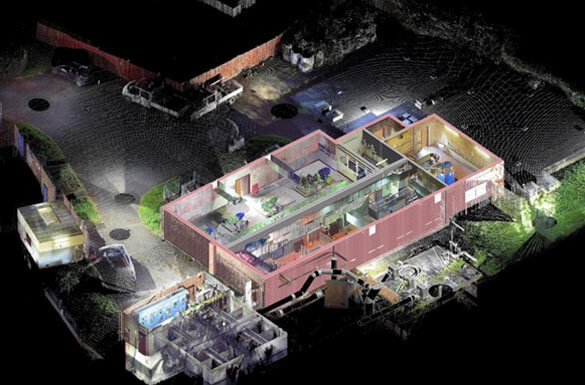 Scan to BIM Conversion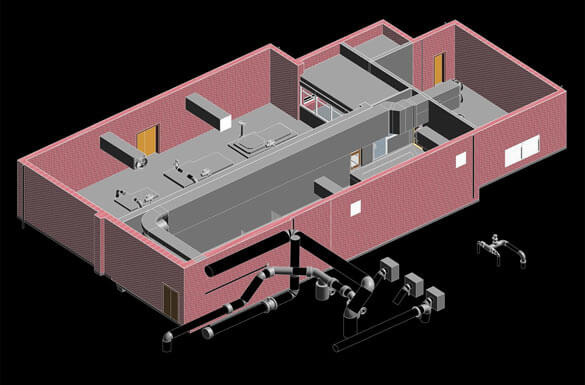 Point Cloud BIM Modeling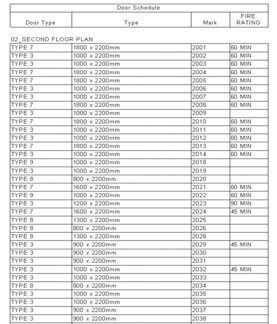 BIM Modeling Scheduling A Sheet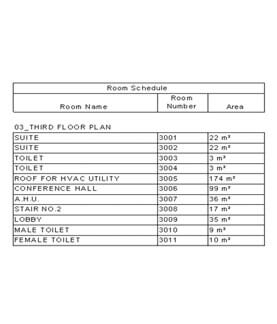 Revit Documentation