Hitech remains fully operational amidst the Covid-19 challenges. Our business continuity plan is fully in place and allows our teams to conduct 'business as usual' remotely and safely. For any questions, please connect with Bachal Bhambhani (USA)
+1 408 338 8047
or Brett Parnham (UK/Europe)
+44 782 436 5444
.
Project Information
Client Profile
Scanning and Data Consultant
Industry
Infrastructure Development
Inputs
Configuration, DSM, Log, Model, Acquisition Details, Ortho-photography, Point Cloud Data, Slope Degree
Deliverables
CAD Drawing, Final Stockpiles volume with detailed Report in Excel
Software
AutoCAD, Google Earth and Mensura
Services
Point Cloud to CAD Conversion
Client Challenges
Analyzing and understanding uneven slope, road sub-base and topography before beginning the actual CAD conversion.
Complex topography like steep banks, overgrown areas demanded skilled interpretation for the placement of safety berms.
Accurately interpreting cracks and fissures in the scanned data.
Business Needs
A scanning and data consultancy company from France needed to transform data of a mining site scanned by their drones and develop CAD drawings. They needed the CAD drawings to enable them to build an easy and safe workflow for mine digging.
Our Solutions and Approach
CAD engineers and managers at Hitech initiated the project to create the right drawing set for the consultant to derive insightful results.
Our project engineers studied the scanned files to analyse the topography and plan the haul road, safety berm, quarry face and compute stockpiles.
Using software like AutoCAD and Mensura, the spatial information of the site was converted into highly-detailed and accurate CAD engineering drawings.
A detailed report to determine the lifecycle of the mine was prepared in excel for project documentation and site data analysis.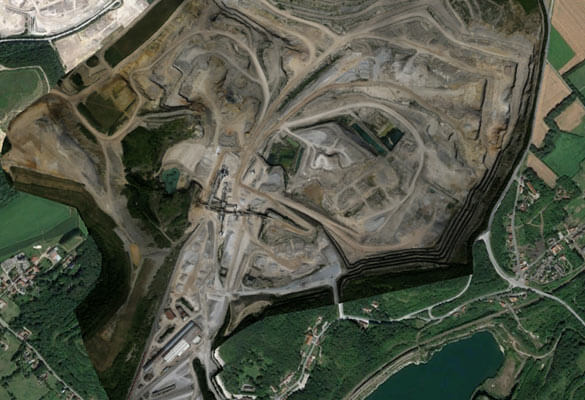 Point Cloud to CAD Conversion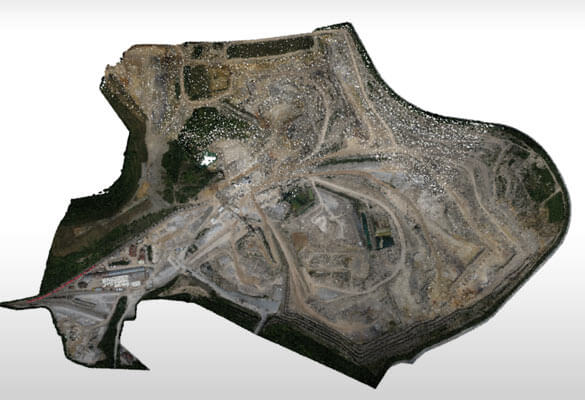 Point Cloud Modeling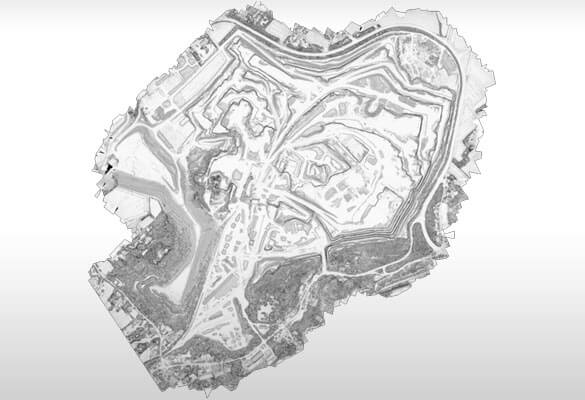 Point Cloud Conversion
Business Impact
Accurate documents helped the client facilitate the entire project based on required standards. The feedback loops and quality matrix used by project engineers helped the client establish an easy and safe workflow for mine digging operations.

Surface Mining Plan