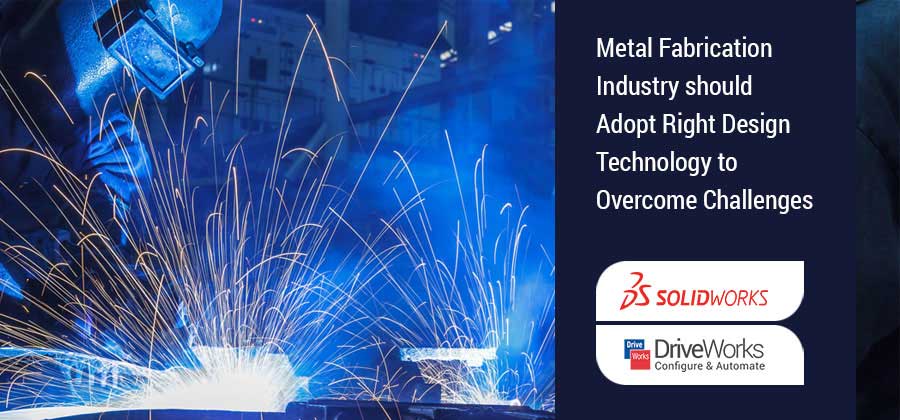 Metal fabrication industry in US has undergone major changes in the last decade; putting pressure on industries to revamp everything from back office IT systems to shop floor equipment. The added competition due to shifting of projects to overseas for cost-effectiveness is further forcing North American fabricators to cut down cost without compromising quality.
Fabrication industry in U.S. has reached a point where waste and inefficiencies due to limited technological capabilities have no place. In order to keep pace with the competition, fabricators need to find ways to work faster, at lower cost without compromising quality.
Challenges in Metal Fabrication Sector
Stricter regulatory compliances from government as well as customers
Growing customer expectations for low price and better quality
Legacy design hardware and software limiting business capabilities
Need to provide quick and accurate quotes to customers
Demand for new skilled workforce to utilize emerging technologies efficiently
Outdated shop equipment
Meeting customer product delivery expectations
While these challenges maybe daunting, the industry is already making efforts to keep up with the changing market dynamics. Through adoption of right design technologies, it is possible for fabricators to address business challenges efficiently and improve overall business productivity and profitability.
Utilizing proper design tools and technologies can bring down unproductive hours, minimize wastage as well as enable fabricators to develop products cost-effectively and deliver them to customers on time.
3D Sheet Metal CAD Modeling Practice
Modern CAD platforms such as SOLIDWORKS make it easy for sheet metal design engineers to develop clear and accurate design information. The 3D sheet metal CAD modeling practice ensures that the bend allowances and DFM requirements are incorporated in the model itself. The model can be easily flattened to generate DXF files and fabrication drawings with detailed BOMs.
Adopting 3D CAD technology completely eliminates waste resulting from misinterpretations occurring with the 2D drawings. Any change in the model reflects automatically in the drawings and hence revision control is better. Besides, with 3D modeling capabilities, it is possible to use the virtual prototype across multiple business processes.
3D models of sheet metal products can be rendered to develop photorealistic images that can be used for marketing materials, while the models can also be utilized for performing virtual testing through simulation tools.
Accurate Quotes for Customers
3D design approach also enables metal fabricators to quickly generate accurate quotes for customers. This is possible through the implementation of design automation solution such as DriveWorks, which automates repetitive design tasks for SOLIDWORKS based designs.
Fabricators of configurable products such as doors, windows, sheet metal furniture and architectural metal work can experience significant productivity increase with the help of design automation. It is also possible for metal fabricators to develop an online product configurator for customers where they can quickly configure the product as per their requirements and get instant quote based on their choice of selection.
Conclusion
For metal fabricators, it is thus important to get rid of their existing legacy design tools that hamper the productivity and increase the cost of fabrication, and instead, adopt 3D technologies to remain competitive. It is possible to do more with fewer work forces with the help of right design tools, so that product development costs can be controlled without compromising quality.