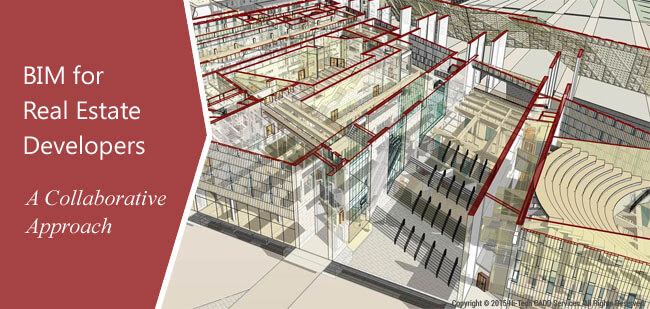 The construction sector in UK, Australia and UAE is increasingly adopting BIM for large scale and complex projects for both buildings and infrastructural facilities.
Building information modeling is not just a fad, and has time and again proved to be a technology expedited process that helps improve project collaboration and productivity.
A construction project includes several activities like project planning, site survey, quantity takeoff, construction scheduling, MEP design, analysis and verification of building energy consumption, construction etc. These activities are just the tip of the ice berg. Building development projects have lot of activities going on simultaneously and in succession.
Efficient execution of every activity depends on the successful execution of another. BIM is considered as a useful collaboration tool for real estate developers, architects, surveyors, contractors, engineers etc, as it helps them stay on the same page and coordinate all the activities. BIM – extended as a construction support service, increases productivity and translates projects into better project outcomes.
BIM a Virtual Platform to Plan, Collaborate and Coordinate
In BIM, structured information is linked to a corresponding geometry, and this information can be visualized in a 3D format. Additionally, this information can also be availed and accessed from any location via mobile devices on a collaboration platform. As the project progresses new information can be fed and existing information can be updated.
Now as this is a centralized data pool, it contains comprehensive information – that is the most recent and accurate. Hence when the construction of the facility is done, what one has in hand is a complete documentation of the construction process, assets, spatial information, technical information and much more. This proves to be a valuable asset for facility managers, real estate developers and owners.
This documentation complete with every minute detail about the building, can be used for to plan spatial changes, for operations and maintenance activities, facility management and all types of repair, renovation and refurbishment requirements in future.