Hitech remains fully operational amidst the Covid-19 challenges. Our business continuity plan is fully in place and allows our teams to conduct 'business as usual' remotely and safely. For any questions, please connect with Bachal Bhambhani (USA)
+1 408 338 8047
or Brett Parnham (UK/Europe)
+44 782 436 5444
.
Project Information
Client Profile
Architectural Firm
Industry
Commercial Building
Deliverables
Coordinated Revit 3D model, sheet setup, schedule and joint details
Software
Autodesk Revit & Navisworks
Services
Revit BIM Modeling and Clash Detection and Resolution
Client Challenges
Coordinating 2D AutoCAD drawings received from multiple sub-contracting parties.
Infusing unexpected changes from the client's end in design and other disciplines.
Various complex MEP services went through the site and under the ground and were required to meet the service tunnel.
Business Needs
A leading architectural firm in Gandhinagar, Gujarat needed to develop a coordinated and clash-free 3D model with sheet setup, schedule and joint details for a data center building.
Our Solutions and Approach
The team at Hitech began the project by dividing the building into two parts – the Data Center and the Services Building.
2D drawings that were presented by the client as inputs were used to extract technical information and develop a 3D BIM model in Revit.
Through ongoing communication with the client and raising RFI's as required, the project team was able to obtain missing information and resolve inter-disciplinary clashes using Autodesk Navisworks.
The federated BIM Model highlighted the clashes so that the client could resolve them with a suitable alternative.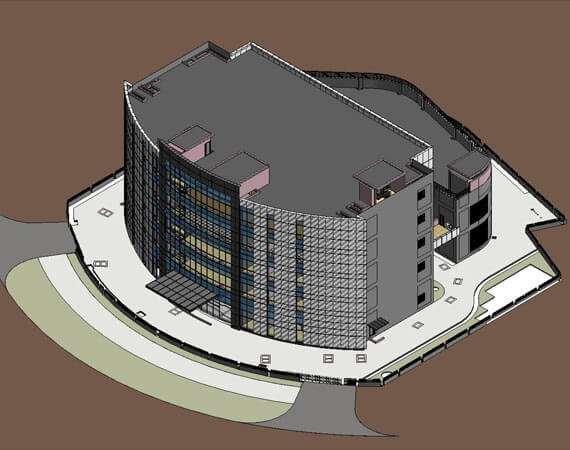 3D Architectural BIM Modeling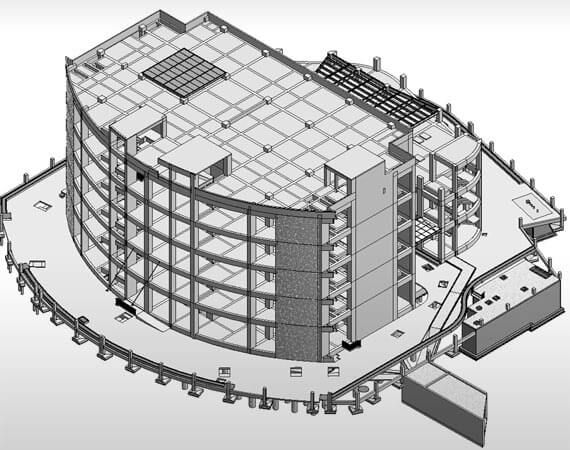 3D Structural BIM Model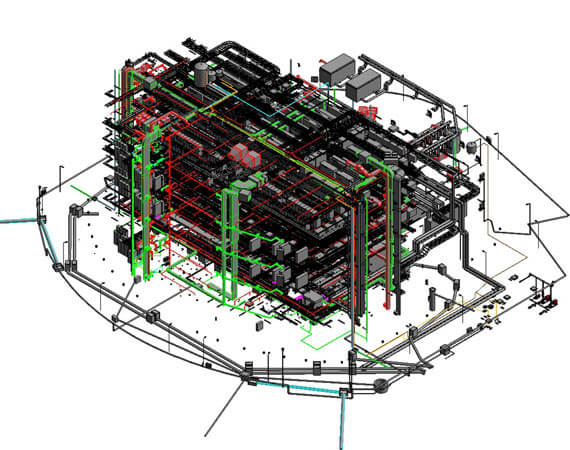 3D MEP BIM Modeling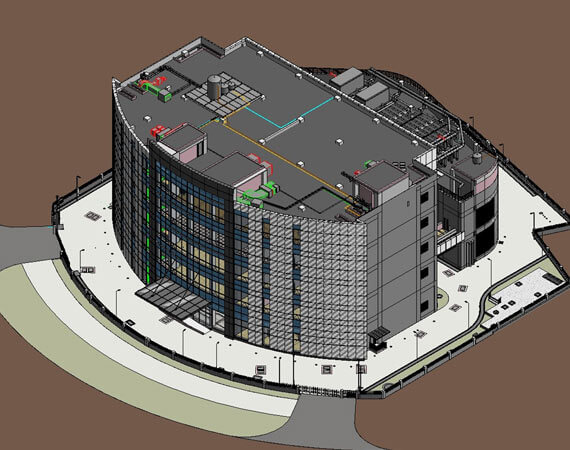 3D Coordinated BIM Modeling
Business Impact
A final clash-free model developed by BIM professionals at Hitech helped the client leverage smooth and hassle-free documentation with a complete sheet setup. Hitech's proactive approach helped the client to remain within budget and ensure a cost effective construction project.

3D Drawings in Revit