Hitech remains fully operational amidst the Covid-19 challenges. Our business continuity plan is fully in place and allows our teams to conduct 'business as usual' remotely and safely. For any questions, please connect with Bachal Bhambhani (USA)
+1 408 338 8047
or Brett Parnham (UK/Europe)
+44 782 436 5444
.
Project Information
Client Profile
Construction Company
Industry
Healthcare Construction
Deliverables
Architectural, Structural and MEP BIM Models
Client Challenges
The client needed to switch from CAD software to BIM in between the on-going project.
The input .PDF files shared by the client had missing project details.
The 2D drawings shared by the client had design coordination issues.
Business Needs
A leading construction company situated in Egypt needed to develop a highly accurate, detailed and coordinated BIM model for various disciplines such as Architectural, Structural and MEP at LOD 300. It had to be based on AIA (American Institute of Architects) standards.
Our Solutions and Approach
Our team of BIM modeling experts studied the initial PDF input files to transform these designs into Revit 3D geometry.
Highly accurate and detailed architectural and structural models were created with the integration of MEP element details in the 3D BIM model in Revit.
Our team completed the coordinated 3D BIM model earlier than the scheduled date, following multiple quality checks based on checklists and matrix and shared it with the client.
The Deliverables to the Client Included
An accurate and coordinated 3D BIM model developed in Revit based on AIA industry standards and LOD 300 as per client requirements.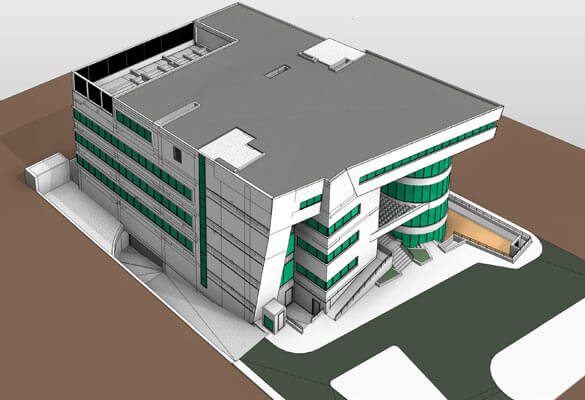 3D Architectural BIM Model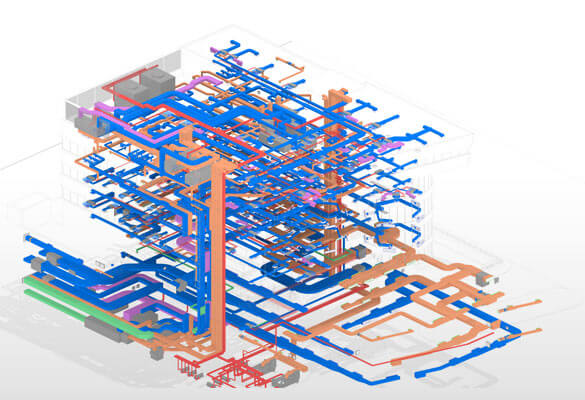 MEP BIM Model in Revit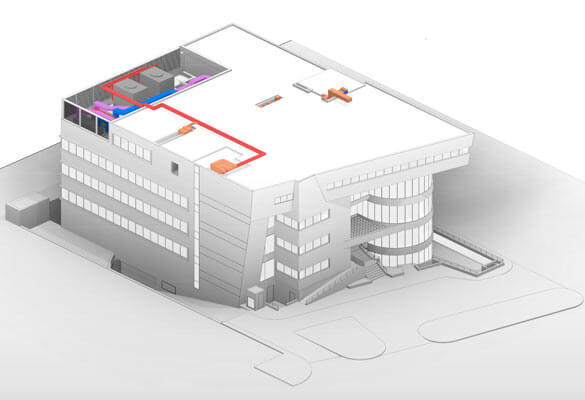 LOD 300 Revit Modeling
Business Impact
Hitech created a fully coordinated 3D BIM model free of clashes which would not have been possible to achieve with CAD software.
The client used this 3D BIM model to analyze energy efficiency, thereby implementing improvements that resulted in 30% to 35% of budget savings during construction of the healthcare facility.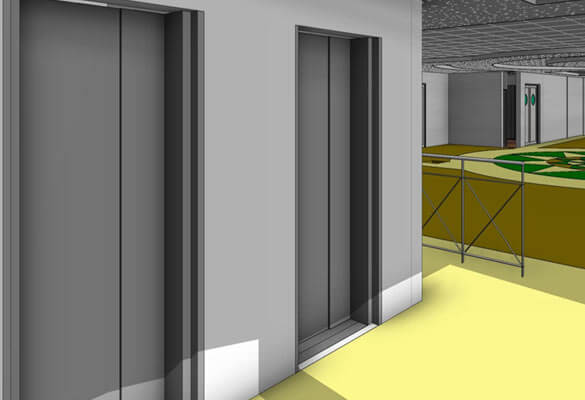 3D CAD Model in Revit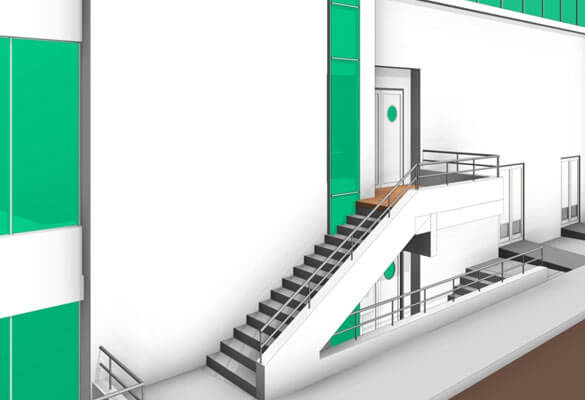 3D Modeling in Revit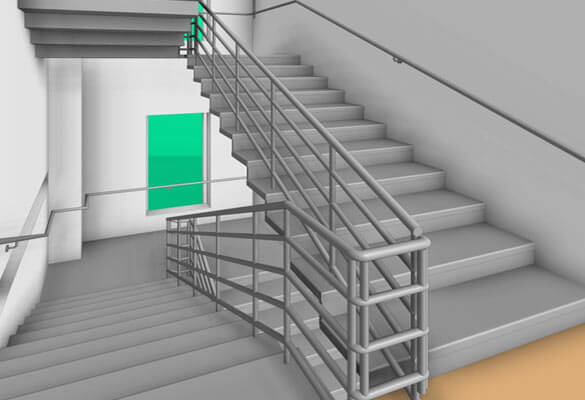 CAD Rendering Model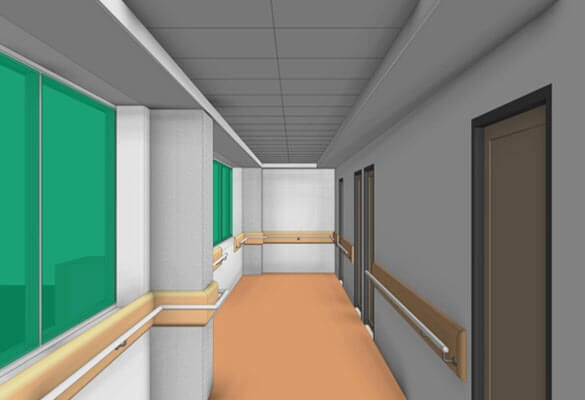 3D Rendered Model