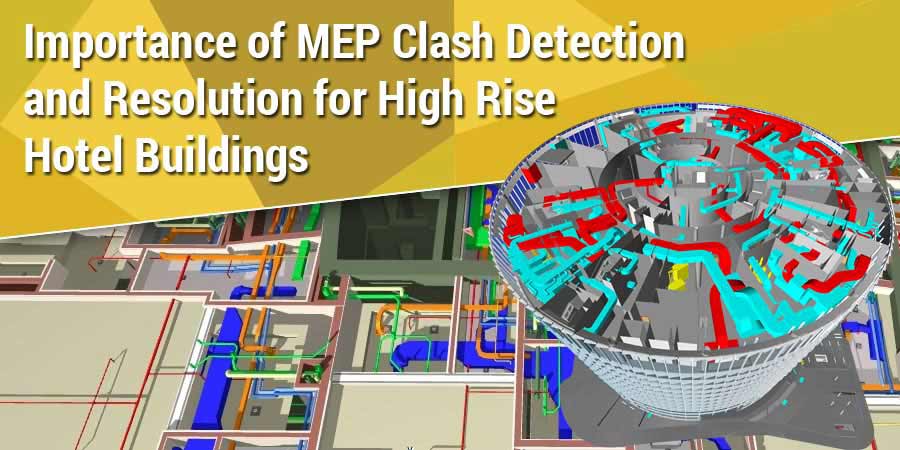 Irrespective of a new design and construction, or a renovation and retrofit of an existing one, sustainability and green initiatives increasingly drive the design as much as the actual construction process. Every design practice and contractor knows that its implications go way beyond cosmetic changes. The savings are real; and so must be the change. In the hospitality design and construction industry, particularly, the role of efficient MEP systems cannot be overlooked.
The sheer complexity of the MEP systems that keep a hotel running is simply mind-boggling: HVAC systems, water use and wastage meters, water storage and supply, ventilation systems, fire hydrants and sprinklers, and tens of dozens of cables – they all crisscross through the building structure, and most have to remain accessible for maintenance and repairs, especially from the electrical and plumbing systems.
A lot of these luxury hotel brands are dependent for revenues on higher occupancy rates in their 1000-2000 room properties. And one of the biggest factors that help them maintain better occupancy rates is a good level of guest satisfaction index. And this is a crucial area where an infallible MEP system is a must for a hotel building. It will help determine and control the energy and water usage, and utility bills, and impact guest comfort levels, and thereby, occupancy rates.
New constructions can save a considerable part of their construction budgets, which usually are spent on rework due to wastage. However, MEP contactors and consultants can save these budgets for their hotel building projects by adopting a BIM workflow at an early stage on their project.
Software like Autodesk's Revit® MEP enables them to validate their MEP design, to set parameters for defining clashes and run clash detection services to resolve interdisciplinary clashes. This enables the MEP contractor to carry out error-free fit outs on-site, without wasting material or man-hours.
Founding chair & CEO of the USGBC, Rick Fedrizzi said earlier this year, that "Green construction is quickly outpacing conventional construction in the US and LEED has become an essential tool for the transformation of building design and construction."
For buildings servicing the hospitality industry, it is imperative to take measures that improve the user comfort and enhance their experience, as much as it is to curb the tremendous energy and water waste that occurs in their facilities due to poor design choices.