Hitech remains fully operational amidst the Covid-19 challenges. Our business continuity plan is fully in place and allows our teams to conduct 'business as usual' remotely and safely. For any questions, please connect with Bachal Bhambhani (USA)
+1 408 338 8047
or Brett Parnham (UK/Europe)
+44 782 436 5444
.
Project Information
Client Profile
Wooden Shutters and Louvers for Window & Door Manufacturer
Industry
Wooden Shutters and Louvers Manufacturing
Inputs
Models, Drawings and Sales Sheet
Deliverables
Configurator with Preset Logical Design Rules
Software
DriveWorks and MS Access Integration
Services
Design Automation
Client Challenges
Lengthy design configuration time due to higher number of SolidWorks models and assemblies.
Difficulties in executing each Query using MS Access.
Challenges in fetching data from different MS Access Data Tables and populating them in DriveWorks for each sales order number.
Manual mailing to customers for quotation and pricing documentation.
Business Needs
Automate data fetching from MS Access database to DriveWorks configurator.
Bring down the lead time for creating sales drawing files.
Automate the quoting process and email it to customers.
Populating configurator with other product variants currently unavailable.
Our Detailed Engineering Solution and Approach:
When the US based manufacturer of millwork contacted us, their design team had already achieved major milestones in creating DriveWorks configurator. However, given the higher number of design variations for louvers, getting through the final outcome by automating the entire process the manufacturer needed a DriveWorks expert on board.
Our automation team analyzed their SolidWorks model and sales sheets to examine the process flow.
At client's end was their resources fell short of utilizing the full capabilities of DriveWorks as they had separate model for every project.
It was also needed that the client should be able to continue using their current pricing calculation programmed in MS Access database for sales process on the front end as they didn't want to revamp the whole pricing process.
Hitech automation experts started by examining the scripts and configurator rules developed by their design team to eliminate the configurator malfunctioning.
Our experts created and modified the design rules based on sales sheet and the master models to widen their use.
We installed DriveWorks Autopilot Live mode at the backend and used plugins to fetch data from MS Access database at frontend.
It allowed DriveWorks to keep a watch on MS Access database and any new entry found in the data table could be fetched directly for creating customer drawings, quotes and initiate creating them in SolidWorks.
We also generated coversheet and quotation document along with collected all the product drawings for any particular order to email it to the end customer.
Expertise of Hitech's DriveWorks team' allowed recreating the master models in a way that the client now could create a multiple product variant with one master model and drawings for which they used a separate model for different products. The team developed automation at three levels namely for CAD drawing, quoting and auto email setup.
Business Impact
Automated end to end process for custom windows and louver designs from sales to engineering.
Set up auto-mailing system that can send emails to customer within two seconds of placing the order.
Automated email reduced sales person's time by bringing down the wait time to zero.
Reduced the overall cycle time by 95%.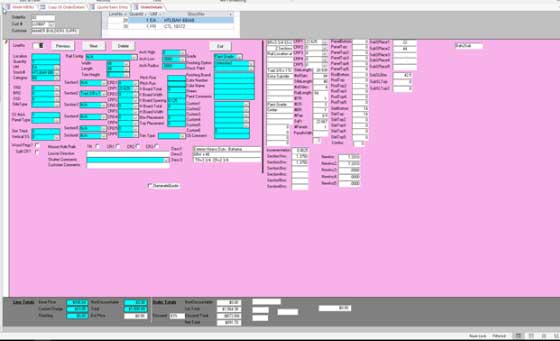 MS Access Database for Sales Process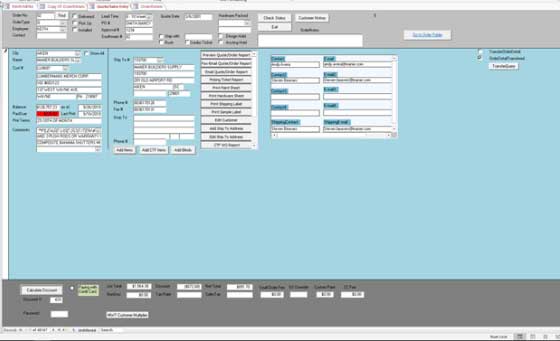 DriveWorks Configurators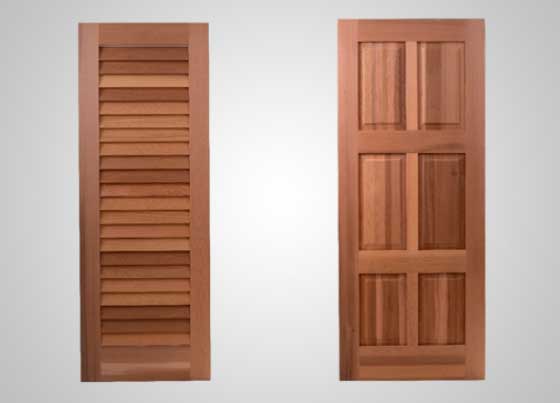 Louvers Doors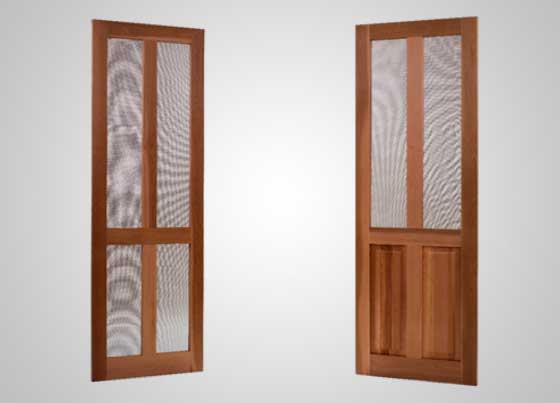 Shutters Doors