We deliver mechanical design support services for reverse engineering to determine original design intent, convert design information to CAD drafting and 3D models for legacy parts, and develop alternative design concepts from existing designs. We did reverse engineering for a complete recycling plant in Europe using our CMM, laser scanning and CAD modeling capabilities and hence provided client with complete and accurate design information in 2D and 3D CAD models.
Hi-Tech remained a critical partner for reverse engineering and CAD modeling of caravan parts and accessories for a manufacturer in Australia. Hi-Tech has over 15+ years of experience in delivering reverse engineering services to manufacturers of sheet metal products, building products, and industrial equipment through skilled resources and project management capabilities. From turbine blades, medical devices, automotive components to entire plant layout, we have remained trusted partner for clients spread across USA, Canada, UK, Europe, GCC, Australia & APEC regions.
We can inspect study, analyze, reproduce the 3-dimensional data that is collected and modeled to trouble shoot or apply it for product enhancements. Our team provided reverse engineering services to automotive parts manufacturer in USA to develop digital design information for components like crankshaft, U-joints, brake drums and brake rotor.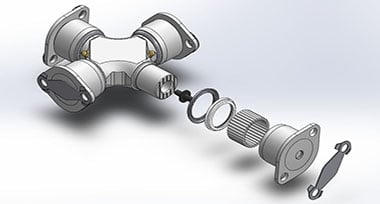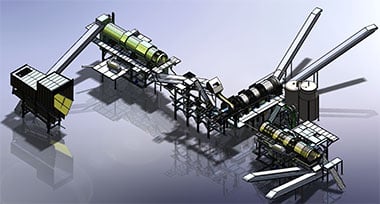 Our 3D CAD models offer you the convenience to be easily updated for changes in the product design, tool design or a die design. We create surface models for generating dies and tools using 3d reverse engineering services.
With our expertise in 2D drafting and 3D CAD modeling using SolidWorks, Inventor, Creo and SolidEdge, our mechanical engineering team provide reverse engineering services for small to large and complex geometries. As a part of our comprehensive design support, we reverse engineered steel strapping machine, developed design information and optimized the design further for improved performance.
We also utilize Geomagic Design X to convert your point-cloud information to accurate digital solid models for downstream applications.
Our reverse engineering services include:
Convert 3D scanned point cloud data to SolidWorks 3D CAD model
Checking design Interoperability
Developing design information for components & devices with obsolete design data
Performing product analysis and identify potential patent infringement
Digital update/correction to match an "as-built" condition
Competitor product study
Design optimization through reverse engineering existing product designs
Software Capabilities
Our integrated team of qualified engineers with broad experience and good exposure to various projects help in delivering creative and quality engineering services
Get in Touch