Our highly skilled team of mechanical engineers delivers reverse engineering services to determine original design intent, design digitization, design enhancement and comparing designs with the competitor's product line. Our services for reverse engineering of 3D parts are dedicated to aid sheet metal fabricators, OEMs, HVAC contractors and MEP component manufacturers, automotive ancillary manufacturers, and furniture fabricators. We take laser scanned data as inputs to develop detailed 3D CAD models with PMI annotation and 2D CAD drafting for fabricators.
We leverage our CMM capabilities, inspect-study-analyze, and reproduce 3 dimensional data to troubleshoot the operations that are hindered due to worn-out parts and reproduce them. We help fabricators and OEMs to reproduce the existing industrial components such as pumps, compressors, turbines etc.; automotive components such as crank shafts, universal joints, jigs and fixtures etc.; other plant equipment such as mixers, plant layout examination etc. and every other sheet metal products used across the industry.
With our expertise in 2D drafting for installation and fabrication drawings and 3D CAD solid modeling using SolidWorks, Inventor, Creo and SolidEdge, we deliver reverse engineering services even for the most complex geometries. We also utilize Geomagic Design X to convert your point-cloud information to accurate digital solid models for downstream applications.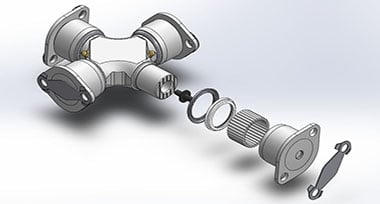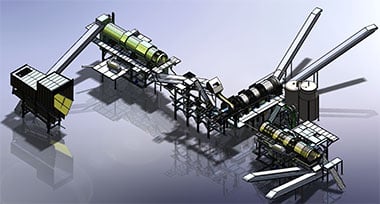 Our reverse engineering services include:
Convert 3D scanned point cloud data to SolidWorks 3D CAD model
Checking design Interoperability
Developing design information for components & devices with obsolete design data
Performing product analysis and identify potential patent infringement
Digital update/correction to match an "as-built" condition
Competitor product study
Inspection of design deviation by overlaying 3D scanned data over 3D CAD models
Design optimization through reverse engineering existing product designs
Software Capabilities
Our integrated team of qualified engineers with broad experience and good exposure to various projects help in delivering creative and quality engineering services
Get in Touch