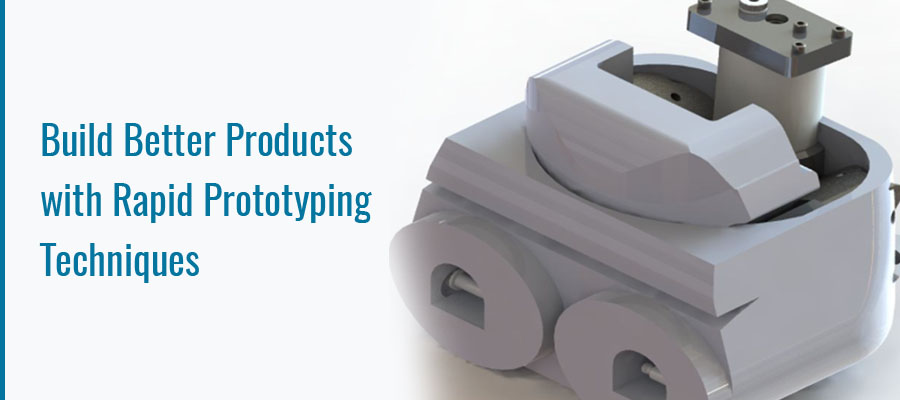 Unlike architects who require remaining conservative to some extent due to an inability to see the real building design physically, unless the construction process begins with real materials, product development is a process where an engineer can visualize virtually and also test the product in real before actual manufacturing.
This is one of the main reasons why there are lots of innovations happening with product development, as it allows engineers and designers to test them both virtually and physically and minimizes the risk of making any big change in the design. During the product development process, the product design is tested across different stages and this has been made possible due to technologies like rapid prototyping.
But with access to these technologies, the pressure on design engineers and manufacturers is much higher. They are required to meet or exceed customer expectations and that too in a market that is becoming increasingly competitive due to new market entrants.
While additive manufacturing can support manufacturers in achieving these goals, the challenge that prevails is in choosing the right rapid prototyping technique across each product development stage.
The additive manufacturing process makes use of digital CAD models to build real life objects by printing material layer-by-layer. While there are numerous ways available to 3D print the part, the use of the right technique depends on the part application.
At conceptual stage, a part may not require having all the properties and functionality and is only meant to evaluate the look and feel. However, a more functional part is requires as the product development process nears the production.
The parts produced through additive manufacturing has many applications such as for developing production parts, tooling patterns, jigs and fixtures, for performing fit and assembly tests as well as to develop patterns for casting process.
Using the Right Technique for the Right Task
As mentioned earlier, prototyping methods differ according to the application requirement. As an example, if an engineer wants to develop a device containing moving parts, he may begin by developing 3D CAD models for the parts and assemblies.
Once the modeling is completed, the engineer can choose an additive manufacturing technique like Stereolithography to develop exterior components like shell or casing to ensure good surface finish. For internal components, Selective Laser Sintering (SLS) can be used to ensure strength in the parts.
The requirement will change when it comes to functional testing and the engineer will require sending the 3D CAD models to machine parts with the same materials and dimensional accuracy to check for fit and function. The same CAD models can also be utilized to develop molds for parts that require injection molding.
Developing Complex Product Designs
3D printing technologies enable developing complex designs, which cannot be developed through conventional manufacturing techniques like CNC machining or injection molding. The entire complex assembly can be printed in a single piece. Moving from conventional technique to additive manufacturing techniques like Direct Metal Laser Sintering (DMLS) also minimizes the constraints like draft angle, radii or uniform wall thickness.
Despite these benefits, what keeps additive manufacturing still in a gray area is its inability or expensiveness when it comes to developing products in masses. The technology is still under development and is only suitable for low-volume production. Whereas injection molding, which may require high initial investment is still profitable, since the per part price is less with increase in quantities.
Outsourcing Rapid Prototyping
It is often difficult for a manufacturer to carry out all the processes for prototyping in-house, and this is where outsourcing can be of a great help. Through outsourcing it becomes easier for the manufacturer to choose the best rapid prototyping technique required for the specific prototyping application. However selecting the right rapid prototyping services provider is critical.
Here are some of the important considerations when selecting the vendor:
Does the service provider have the required capabilities to provide prototype as per your needs?
Is the provider experienced enough to help you select the right method at each product development stage?
Do they also offer design support services?
How much experience they have, especially in your industry?
What materials do the vendor has to offer for prototyping?
How soon can they deliver the prototype?
Are you looking for the right partner for rapid prototyping requirements? Reach out to us at info@hitechcaddservices.com. At Hi-Tech, we have remained a valuable design support partner for manufacturing clients across the globe.