Hitech remains fully operational amidst the Covid-19 challenges. Our business continuity plan is fully in place and allows our teams to conduct 'business as usual' remotely and safely. For any questions, please connect with Bachal Bhambhani (USA)
+1 408 338 8047
or Brett Parnham (UK/Europe)
+44 782 436 5444
.
Project Information
Client Profile
Joinery design and manufacturing firm
Industry
Commercial millwork
Inputs
Architectural plan drawings and hand sketches
Deliverables
Detailed CAD shop drawings for millwork and joinery
Services
Millwork CAD drafting
Client Challenges
Insufficient information about drawings completion and reports to all the team members.
Delayed coordination between contractors, designers, manufacturers and clients.
Cost overruns and higher turnaround time due to tricky design communication between different stakeholders.
Business Needs
The joinery manufacturer and supplier needed to develop a standard millwork drawing procedure for every project team members by elevating information flow requests. Further, they also needed insights on how bespoke joinery could be structurally integrated seamlessly into the office building system.
Our Solutions and Approach
Project engineers studied the architectural drawings and hand sketches shared by the client to understand the function of joinery. Second critical task was to assign proper dimensions to joinery and bespoke furniture according to the veneer selection, material choices and depicting it all on drawings.
Taking architectural drawings as reference first drafts for shop drawings were prepared.
After having series of conversations with the client and multiple RFIs, our CAD engineers produced millwork shop drawings with exact details and specifications.
As the drawings developed, we developed and submitted planning application by extracting relevant information from architectural drawings specifications.
Final schedules, method statements, cutting lists and manufacturer's information along with .dwg files were shipped to the client.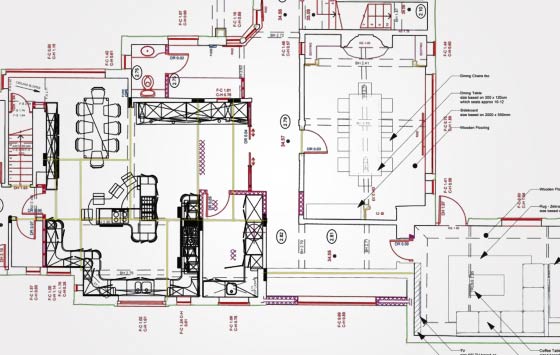 2D Architectural Floor Plan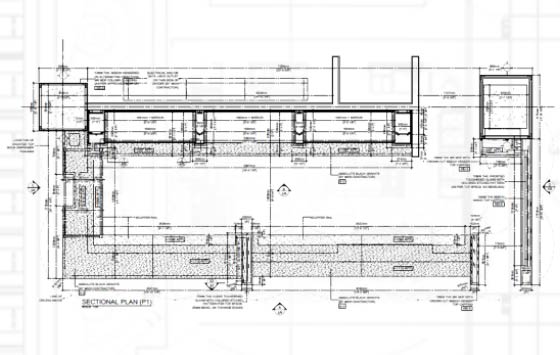 Architectural Shop Drawings
The partnership resulted in developing library blocks and detailed fit to assembly drawings for bespoke benches, architectural joinery, working instruction of door sets, sliding sash windows, units, fitments, paneling/cladding, and joinery products.
Business Impact
The client could establish a standard work procedure for bespoke furniture design development, manufacturing drawings preparation and production. The streamlined approach led to achieve reduction in overcasts and facilitated the information between stakeholders and solved queries, saving 25% of the time.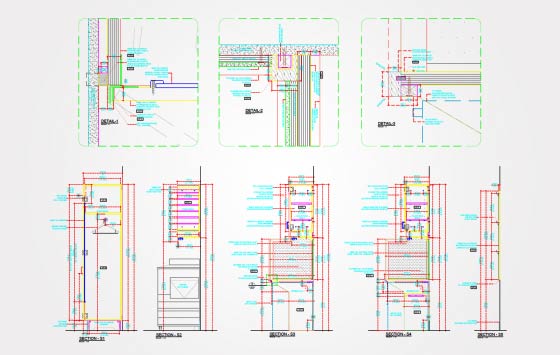 Millwork Detailed Shop Drawings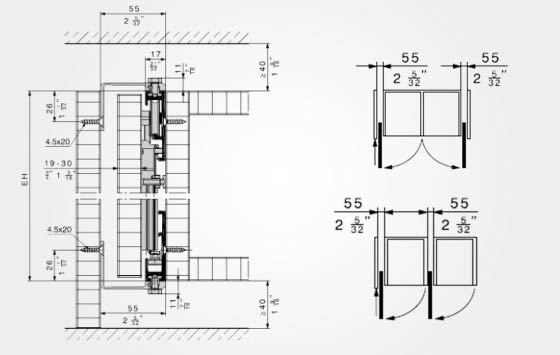 Manufacturing Drawings for Joinery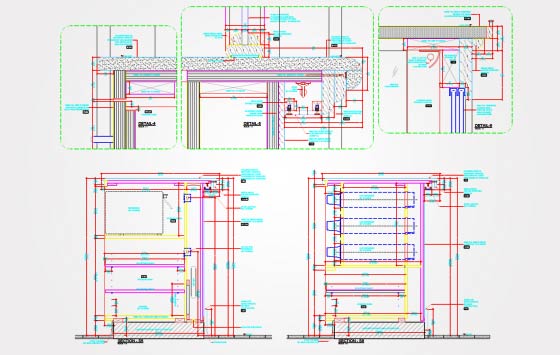 Millwork Shop Drawings with Details