Hitech remains fully operational amidst the Covid-19 challenges. Our business continuity plan is fully in place and allows our teams to conduct 'business as usual' remotely and safely. For any questions, please connect with Bachal Bhambhani (USA)
+1 408 338 8047
or Brett Parnham (UK/Europe)
+44 782 436 5444
.
Project information
Client Profile
Metal Furniture Manufacturer
Industry
Furniture Manufacturing
Inputs
Enter Folder path and CAD models
Services
CAD Customization
Client Challenges:
Creating flat pattern of sheet metal components and saving DXF files.
Managing rrepetitive tasks which consumed significant time and was error prone.
Business Needs
With rising customization in furniture design, manufacturing and cutting sheet metal becomes cumbersome. To eliminate repetitive tool setting – essentially a time consuming task – the client needed a custom solution that can open the complete assembly and save DXF files with custom properties.
Detailed Engineering Solution and Approach
The US based furniture manufacturer contacted Hitech seeking resolution for lengthy and error prone DXF file generation process. The automation team studies the existing standard process at the client's facility and internal request flow from design to manufacturing. The study suggested a scope to implement automation by developing custom macros for SolidWorks.
SolidWorks macro was developed with User Interface (GUI) that allows the user to enter path folder and then open every assembly one after another from the designated folder.
Macro is also capable to check the subfolders, if any, and check for a particular part with custom property, check if it is a sheet metal part and open them if found.
All these parts are checked and for custom properties and then Unsupress all the bends in the part whatsoever with 'Default SM-FLAT-PATTERN' configuration and save it as the default configuration.
This will automatically create sheet metal components to be saved in DXF file formats.
The macro, .swp files, was created to work in SolidWorks and Unsupress all the bends into flat pattern to enable creation of DXF files for automatic cutting of sheet metal used in the furniture.
Business Impact
By creating custom SolidWorks macro the client achieved:
Reduce engineering time for 1 assembly from 5-7 minutes to less than 2 minutes.
Automated creation and saving DXF files from models without errors and same orientation.
Saved couple of minutes from each part for design engineers which was dedicated to research and development.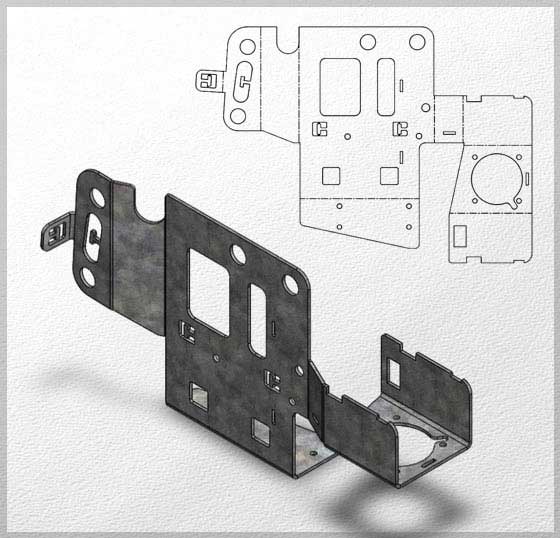 Automatically Create Sheet Metal Components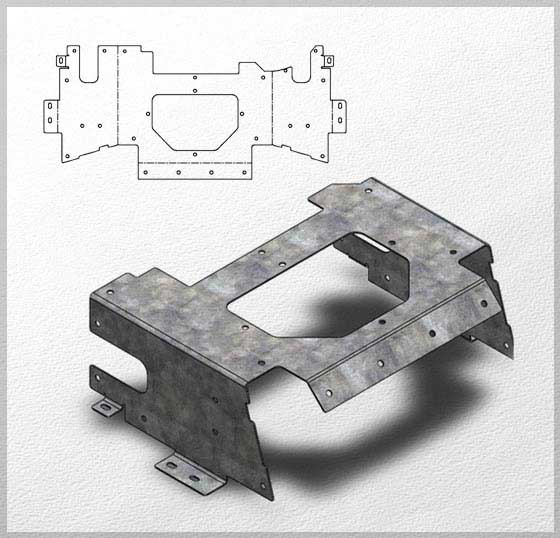 Automatic Cutting of Sheet Metal Part

Metal Furniture Components