Whether you manufacture ETO or CTO products, our CPQ solutions integrate any CAD software with ERP, CRM and PLM systems to offer real time insights and visibility across sales to manufacturing and final delivery cycle.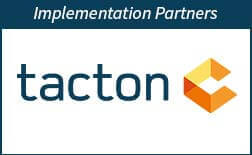 Our CPQ solutions provide highly efficient, 100% accurate, and immediate quotes along with winning price margins and delivery schedules through CAD configurators. We conjunct your resource planning database with 3D interactive product configurators to allow all permissible and configurable options for ETO (Engineered to Order) / CTO (Configure to Order) manufacturers.
Why is CPQ used widely in manufacturing industry?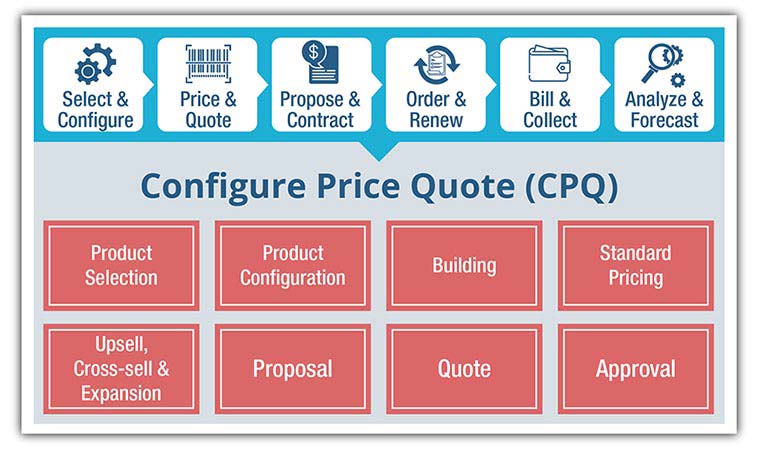 CPQ can create and maintain efficient workflow by integrating customers, sales and marketing teams with engineering design, manufacturing and dispatch divisions through web-based interface and mobile APIs. It helps your sales and engineering teams to communicate updated product sales information to customers with speed and accuracy.
Our design automation engineers help you achieve all these benefits by developing a versatile CPQ for your products/ product mix. We develop set of logical rules at the back-end to empower your sales and marketing teams at the front-end and win more business. Furthermore, we also help you compete in the market with optimized and dynamic price margins with CPQ and offer discounts for higher customer satisfaction.
For design engineers and manufacturers, our CPQ can automatically prompt manufacturing facilities with automated BOMs and drawings by customization of master models through 3D product configurators.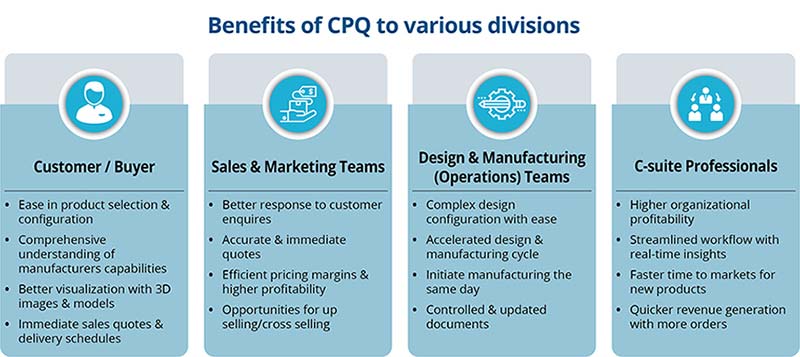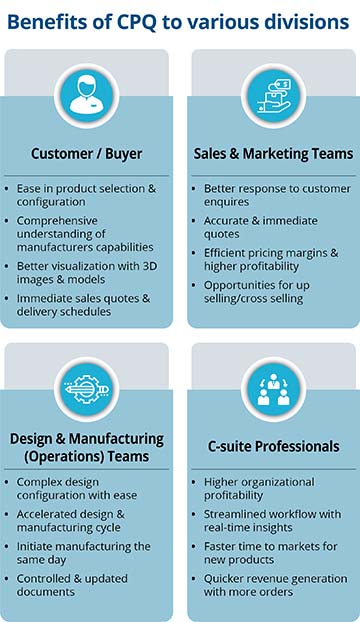 What does our CPQ do?
We customize our services to suit your manufacturing capabilities and offer guided sales experience to your potential customers. We offer: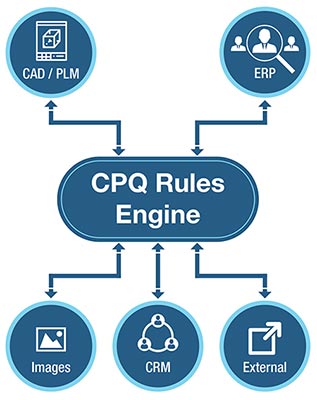 Automatically generated accurate and reliable sales quotes
Competitive pricing margins keeping profitability at the center
Automatic error-resolution for sales quotes
Configured error-free and reliable BOMs
Rule-based product configurator
Proposals, engineering documents, and part lists
Product variation as per commercial needs
Updated and need-based master models in CAD
Robust integration with support systems like PLM, CRM, ERP etc. for data exchange
We make digital transformation happen from sales to manufacturing through CPQ solutions and help you generate more revenue.
Industry verticals we engage with:

Industrial equipment

Fluid conveying equipment

Building products

Furniture products

Shop fittings

Commercial products

Oil and Gas equipment
If you are interested in implementing a CPQ solution; contact our CPQ expert today!
How Manufacturing Firms Make the Move from Sales Spreadsheets to CPQ
Learn more →