At Hi-Tech, we have established ourselves as a leading plant design engineering support company with an experience of delivering digital design information to clients globally for over a span of more than 10 years.
For plant design services, our teams synchronize the process, piping, mechanical and structural engineering functions seamlessly to improve the plant development process right from conceptual stages. We deliver 2D drawings, plant layouts, P&IDs, assembly and fabrication drawings as well as 3D models and BIM workflows to keep stakeholders informed and expedite the commissioning process to increase plant safety and operational efficiency.
We support BIM implementation and mechanical engineering design needs of process plants, power plants, refineries, petrochemical, fertilizer units, oil & gas rigs/plants, chemical plants, pharmaceutical plants, manufacturing and processing facilities, factory, foundry, mills, brewery, cement & steel plants. We have gained knowledge and are certified to work on international standards such as ASME Section VIII, BS PD5500, EN13445, TEMA and API for plant design services. We were a partner to reverse engineer an entire recycling plant in Europe, which provided clients with accurate digital information of obsolete components and improved operational efficiency.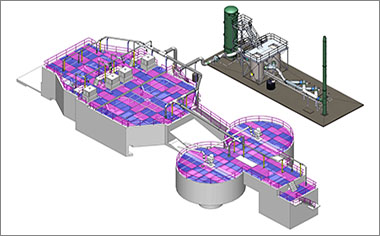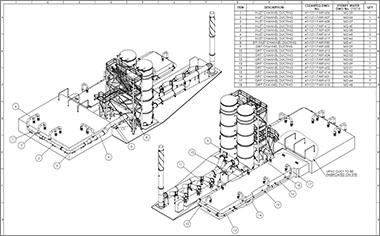 With our expertise in BIM services, we support EPC companies and structural engineers to evaluate the design through 2D drawings, 3D CAD models and structural analysis at different detail levels from LOD100 to LOD500. Hi-Tech provided structural steel detailing for an offshore oil platform using Tekla for Oil & Gas Company in the US that helped in expediting the fabrication process and improved cost savings.
Hi-Tech has a global presence with 7 different offices located in India, USA, Europe and Middle East, with a total workforce of 700+ professionals catering to clients spread across the globe.
As a full-spectrum design support company, our services for plant design engineering are for:
Our integrated team of qualified engineers with broad experience and good exposure to various projects help in delivering creative and quality engineering services
Get in Touch