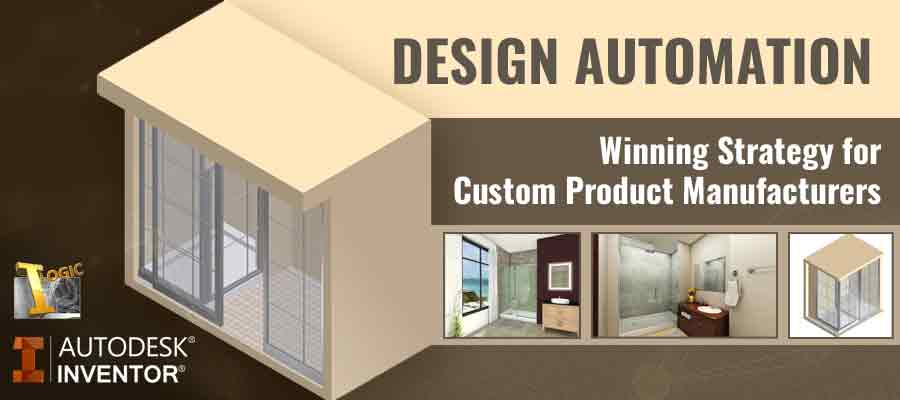 If a product design engineer were to ask the exact intents and purpose of design automation, the simplest answer they can make is, "Design automation is a process that leads to continued reduction in design process, eliminating redundant and repetitive tasks to empower engineer for inventions."
Ideally, design automation not only eases the pressure within the design department, it also creates an environment to allow the designs to communicate and put it across various business platforms and verticals.
Broadly talking about design automation benefits, it sure does ease the tasks of an engineer by reducing time consumption, but more than that; it delivers a huge amount of ease in generating business revenue, reducing engineering lead time, interdepartmental coordination, and other documentation such as request for quotes and likes.
Managed Downstream Processes
Automating repetitive design tasks has increased the productive of product designers by reducing product development time and thereby increasing the scope for innovation. This design data empowers the designer to coordinate efficiently by enhanced design communication with other departments associated in downstream chain of product development to manufacturing. The transparency and truthfulness of the data put across can be accounted for and can reduce the work for each discipline.
Furthermore, design automation allows generating geometrically accurate, error-free 3D CAD models from which, 2D fabrication drawings can easily be converted, eliminating the need for separate documents for the purpose. The major benefit of this feature is it reduces the errors in design and hence the linked errors ahead in the supply chain.
Step by step systematic design approach allows the design process to evolve faster with internationally accepted standards with lesser time consumption, and reduced materials waste and rework. Designs cost are reduced by 80% due to eliminated delay.
Bill of Materials – BOM generated through such design approach, allows having an idea of material quantity, costs, delivery date, order quantity and finally the entire cost of the product. It integrates all the other departments and allows having requirement inputs from every discipline to have thorough check and designs validation.
Application Areas
Design automation has found its applications very swiftly in the designs of products such as doors and windows furniture, fabricated metal and alloy products, industrial equipment etc. using Autodesk Inventor and iLogic. Design customization as per the specific requirements, attending the queries faced along the development stage, and introducing the products in markets on time considering customers' feedback is a major challenge manufacturers often face.
However, design automation can bring in ease and enhanced development of business. For one such instance, a wood and glass door sliding systems manufacturer in USA was able to reduce the engineering time by 80% and other benefits by employing design automation for his project.
Railing Trim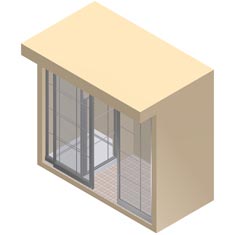 Shower Systems with Sliding Door
The manufacturer resorted to design automation to have dedicated R&D due to time saved in design development and have innovative product lines. The design support firm, worked with the Autodesk Inventor iLogic and Autodesk Configurator 360 platforms to deliver design automation for wooden and glass furniture.
By applying logic rules, development of part files, 2D fabrication drawings, BOM and rendered images of the furniture products was automated and manufacturer could visibly reduce engineering time to one day which otherwise would have taken 4-5 days. There was a clear increase in sales since the time to market was reduced and queries were entertained acutely.
Conclusion
Design automation essentially allows initiating and standardizing the designs, increasing the scope for innovation and focusing of market needs for product betterment. Design revisions, exporting the data, copy of designs and checks can be maintained in a digital format, eliminating the need to have a pile of papers.
Moreover, attending to customers' feedback and implementing the same becomes easier and products can reach the end user on time, leading to expansion of sales revenue generation. Leading manufacturer today rapidly automate their designs through multiple software capabilities and extending their realms of reach.