Our industrial product design teams at Hi-Tech, provide industrial equipment design services for digital CAD design support right from 2D drafting for manufacturing drawings, fabrication drawings and assembly drawings to detailed 3D modeling and engineering analysis.
We utilize SolidWorks 3D CAD solid modeling, AutoCAD, Autodesk Inventor, PTC Creo and SolidEdge, to develop manufacturing information for pumps, compressors, turbines, pressure vessels, heat exchangers and other critical industrial equipment. Our engineers provided flow analysis of venturi scrubber using CFD analysis to a process equipment manufacturer in USA.
Our experts are hands on in delivering mechanical design support services for industrial equipments. It may be providing concept to manufacturing support to a yarns & fabric reinforcement manufacturer in Germany or delivering solution in form of separation efficiency estimation of oil and gas separator.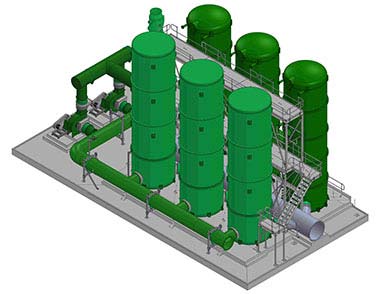 Industrial Process Equipment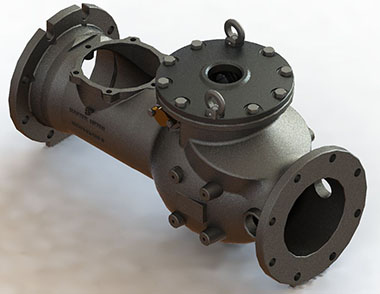 Industrial Valve
For design optimization, validation and virtual testing, we use simulation tools like ANSYS Mechanical, ANSYS Fluent and OpenFOAM. As a full-spectrum mechanical engineering design support company, we are the trusted partner for EPCs, industrial equipment manufacturers and engineering firms across USA, Canada, UK, Europe, Middle East, Australia & APEC regions.
With 10+ years of experience, we have developed extensive knowledge on the industry standards like ASME BPVC, ANSI, BS and ISO for engineering and development of equipment.
We primarily deliver industrial equipment design services for:
Our integrated team of qualified engineers with broad experience and good exposure to various projects help in delivering creative and quality engineering services
Get in Touch