Our mechanical engineering design team supports design engineers, right from conceptualization through final product manufacturing to speed up design cycles. With substantial expertise in product design development, we help manufacturer companies to take key design decisions on industrial equipment quality, cost and reliability.
Our core competencies at Hi-Tech is in heavy machinery design development for offshore structures, crushers, conveyors, cranes and mining equipment.
We primarily deliver mechanical design support for special purpose machines ranging from construction equipment, farm equipment, mining tractors & trucks, heavy hydraulics and excavators to loaders, material handlers and earth movers.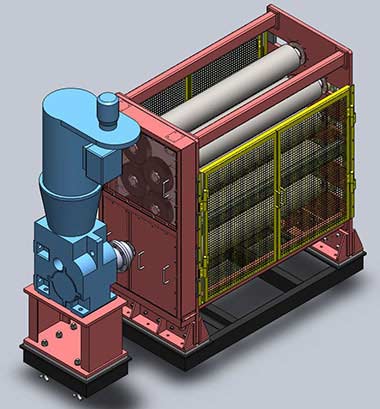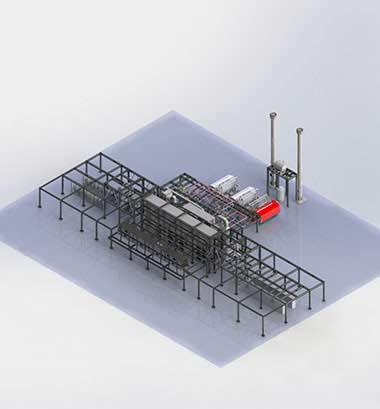 Our industrial design support services for heavy engineering include converting conceptual sketches to technical drawings, 3D modeling and working animation. For detailed design requirements, we provide fabrication drawings, assembly drawings and 3D models in SolidWorks.
Our industrial equipment design services for heavy machinery manufacturers include:
Detail concept design, packaging, styling to manufacturing drawings
Construction equipment and machine design such as dump trucks, backhoe loaders, wheel loaders, graders, dozers, compactors, towing tractors and cranes
Value engineering and part optimization
Design failure/process failure mode effect analysis and design verification plan & report
Packaging machine design
Structural & durability analysis
Meshing & finite element modeling
We also assist our clients in performing effective reverse engineering to recover obsolete design information from structure designs and identify possible design optimization opportunities. Our simulation specialists reduce physical testing trials for equipment designs using CFD and FEA techniques, and provide key design constraints and behavior characteristics prior to final production.
Hi-Tech is equipped with robust infrastructure and technology tools like AutoCAD, SolidWorks, Inventor, Creo and SolidEdge, enabling us to deliver projects of any scale or complexity efficiently. With our team of value engineering specialists, we further help you leverage the capabilities of your product development process and bring competitive heavy industrial equipment in the market.
The Hi-Tech Advantage
Talented pool of mechanical engineers with experience in designing large structures
Adherence to industry standards and codes like ASME for design validation of structures
Flexible and scalable hardware and software infrastructure
Multiple business delivery models for specific design requirements
Our integrated team of qualified engineers with broad experience and good exposure to various projects help in delivering creative and quality engineering services
Get in Touch