At Hi-Tech, we deliver engineering design support to fabricated metal and alloy product manufacturers through our expertise in 2D CAD drafting, sheet metal design, detailed manufacturing drawings and fabrication drawings, 3D CAD modeling and virtual testing. We develop design information for product development right from conceptualization to manufacturing operations such as punching, cutting, bending, coil pressing, roll forming, laser cutting, welding, stamping and machining.
With an experience of more than 10 years, our mechanical engineers work on cutting edge technology tools to minimize design errors, reduce product development schedules and improve time-to-market.
At Hi-Tech we deliver custom metal fabrication design services for heavy gauge metal & alloy products, metal components, equipment made by burning, cutting/shearing/piercing, bending/rolling/forming, welding, machining, assembly, deburring, brushing and finishing. Our engineers assist effective sheet metal design of fabricated metal products to various manufacturing sub sectors such as auto ancillaries, construction, industrial, agricultural, transportation, defense, etc.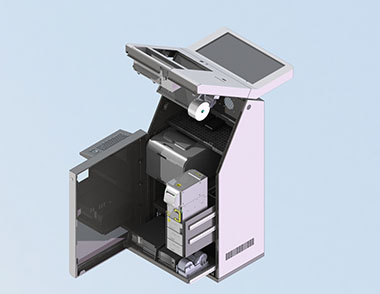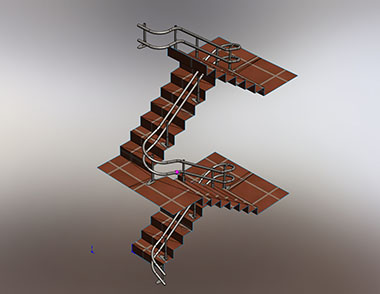 Having supported manufacturers of building products, furniture, sheet metal components and industrial equipment, we have gained domain expertise on material physics, manufacturing operations and industry standards. This enables us to serve as a productivity partner for manufacturing organization, leveraging the capabilities beyond the benefits of time and cost.
From components like cans and containers, plumbing fixtures, machine tools, metal doors, frames, architectural and ornamental metal work to prefabricated metal buildings, crowns and closures and automotive stampings, we provide mechanical design support to fabricated metal and alloy product manufacturers specializing in aluminum, steel, copper, brass, alloy and stainless steels.
We also deliver reverse engineering services to recover obsolete design data or perform competitor analysis and optimize product designs through our proven expertise in FEA and CFD. As a full-service design support company, our teams also provide rapid prototyping solutions to improve design communication and identify design intent, prior to actual manufacturing.
Hi-Tech is equipped with robust infrastructure and technology tools like AutoCAD, SolidWorks, Inventor, Creo and SolidEdge, enabling us to deliver projects of any scale or complexity efficiently. With 7 offices located across India, USA, Europe and Middle East, we have been serving as a trusted design extension to organizations globally.
The Hi-Tech Advantage
Experienced team of CAD, CAE and BIM specialists with an average experience of 7+ years
Scalable resources and infrastructure capabilities to handle complex and large scale projects
Broad understanding on industry HVAC standards and codes such as ASHRAE, ASME, BS and ISO
Flexible business delivery models for client specific requirements
Our integrated team of qualified engineers with broad experience and good exposure to various projects help in delivering creative and quality engineering services
Get in Touch