From concept through production and beyond, we remain integral element in automobile parts or product development process to enable your designs to enter the market at the right time. We empower automotive OEMs though our expertise of working with various CAD platforms and developing the most complex 3D CAD models for automotive components such as jigs and fixtures along with 2D CAD drafts for fabrication drawings.
With our rapid prototyping services for new product development in order to validate the designs with a cost effective method and reduced iterations of design data set. We thus, help automotive OEMs to validate their designs for crank shafts, axels, cams-follower etc. Our expertise of using various CAD platforms such as SolidWorks, Solid Edge, Creo, AutoCAD and Inventor gives us an edge of working for a variety of OEMs having different requirements of core ancillaries as well as sheet metal fixtures and framing.
We also help fabricators and OEMs to refabricate the existing components through our reverse engineering solutions by taking laser scanned images and converting them to informative 3D CAD models. We help OEMs to manage inventory by helping them connect these models to ERP software and stay profitable.
We provide automotive product design and detailing services such as:
Legacy data conversion and 2D to 3D Conversion of parts
Automotive 2D CAD Capabilities for Components Design, Sizing, Selection, Assembly Design Drawings, fabrication drawings
3D rendering and modeling for full Vehicle Integration and design of under-body parts
3D CAD modeling with PMI annotation and GD&T
Reverse engineering solutions to adapt existing design to new vehicle variants and automotive components
Parametric Part modelling and CAD customization for Rapid prototyping and additive manufacturing compatibility
Static Analysis, Tolerance analysis, Safety analysis, Manufacturing feasibility analysis and Design Automation
Layout, Ergonomic & Comfort studies, FMEA/DFA/DFM studies
Prior to finalizing designs, our mechanical design engineers also assist you with CFD and FEA simulation, to evaluate the product behavior and optimize the design for better performance and cost-effectiveness. Our CFD and FEA services are commissioned for designs requiring high dimensional details that form integral part of the automotive component such as brake, brake drums, clutches, joints, etc.
Our design services for automotive industry covers a range of aspects including body, structure, glazing and sealing, interior and exterior trim, seating systems, powertrain integration and specialist top hat modules. We deliver rendering for auto ancillaries for fabricators and OEMs to make it compatible for product's sales and marketing catalogue using modeling and rendering capabilities of SolidWorks.
Hi-Tech also has extensive experience in supporting engineering and design for assembly plant designing and commissioning. Our mechanical design support for industrial equipment, machine & tools and sheet metal components further helps manufacturers that support the automotive industry.
The Hi-Tech Advantage
Automotive domain experts with an experience of working with oems, Tier 1, 2 and 3 clients
Capable hardware and software infrastructure with flexibility and scalability
Strict compliance to non-disclosure agreements for data security
Flexible business delivery models and competitive cost structures to suit client specific requirements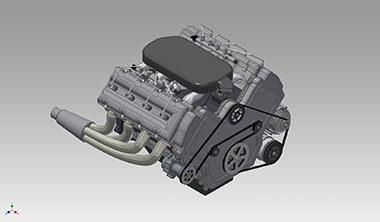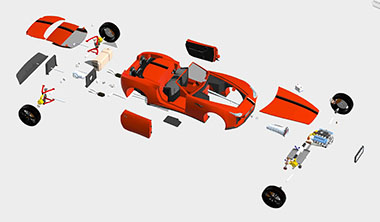 Our integrated team of qualified engineers with broad experience and good exposure to various projects help in delivering creative and quality engineering services
Get in Touch